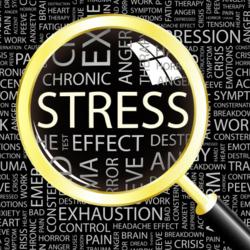 Chicago, Il (PRWEB) June 05, 2012
Ageologys adrenal fatigue doctors warn: Think twice about the daily espresso or Red Bull. Chronic tiredness and stress could be a sign of adrenal fatigue syndrome and causing havoc to the glands that control the fight or flight hormones cortisol and adrenaline. Living on energy drinks, feeling tired all the time, always stressed out and run down are signs of adrenal fatigue. Ageology physicians, specializing in bioidentical hormone therapy and age management healthcare, now offer patients expanded services including customized diagnostics and programs for Adrenal Fatigue and Stress based on Dr. James Wilsons protocol.
Approximately 80% of men and women experience adrenal fatigue and the physical symptoms of stress at some point in their lives, said Dr. Paul Savage, CEO and bioidentical hormone therapy doctor, Yet it is frequently overlooked and misunderstood by the mainstream medical community.
Adrenal fatigue symptoms and definition

A general sense of unwellness, tiredness or "gray" feelings are common symptoms of adrenal fatigue. People experiencing adrenal fatigue often rely on coffee, colas and other stimulants to get going in the morning and to prop themselves up during the day. Adrenal fatigue is a syndrome resulting when the adrenal glands function below the necessary level. Stress can be a major factor as well as acute or chronic infections, especially respiratory infections such as influenza, bronchitis or pneumonia. People suffering from adrenal fatigue may look and act relatively normal without obvious signs of physical illness, but are actually running on empty on the inside.
Other adrenal fatigue symptoms might include:

Non-refreshing sleep

Sleep disturbance, insomnia

Feeling overwhelmed or unable to cope

Craving salty and/or sweet foods

Sensitivity to light

Low stamina and slow to recover from exercise

Slow to recover from injury or illness

Difficulty concentrating, brain fog

Poor digestion

Irritable bowel syndrome, IBS

PMS

Hot Flashes

Sensitivity to cold

Low libido, sexual drive or interest

Panic/anxiety attacks

Irritability, impatience, quick to anger.
Diagnosing adrenal fatigue

Ageology physicians test patients using a variety of diagnostics including saliva tests, blood work and overall physical evaluations. Ageology physicians are trained to prescribe a Program for Adrenal Fatigue that incorporates lifestyle, dietary and stress management guidelines, plus a clinically validated supplement protocol formulated and structured to optimally support health and promote the sound functioning of the adrenals. In some cases, hormones such as DHEA and hydrocortisone, prescription strength, may need to be prescribed.
If you think you could be suffering from adrenal fatigue, take this online adrenal fatigue questionnaire and contact an Ageology Chicago anti-aging and age management physician.
If you are interested in joining the Ageology physician network to receive training from anti-aging webinars such as Dr. James Wilson, please contact Paul Schweet today or join Dr. Wilsons adrenal fatigue webinar https://www4.gotomeeting.com/register/119192519
Related Anti Aging Dietary Supplements Press Releases

Related Blogs