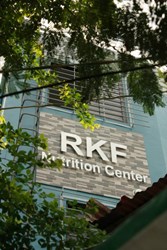 Chesterfield, MO (PRWEB) August 12, 2013
The Reliv Kalogris Foundation today announced the completion of their latest building project: a nutrition center for impoverished children in Welfareville, a depressed area in Mandaluyong City, Philippines. The RKF, the charitable arm of Reliv International, Inc. (NASDAQ: RELV), raised funds for the project through last years annual Rally for the Mission at the 2012 Reliv International Conference.
Through the RKFs partnership with Mount Zion Church of the Firstborn (MZCF), this building will be used for the distribution of daily Reliv nutrition shakes, two hot meals per week, choir practice, worship services, day care, life skills training and as a clinic for visiting doctors. These nutrition centers enable the volunteers to offer more than just nutrition to the children, said R. Scott Montgomery, chairman of the Reliv Kalogris Foundation. They also provide resources to help the children experience opportunities otherwise out of their reach.

Related Blogs