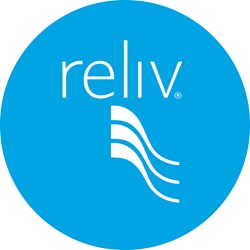 CHESTERFIELD, MO (PRWEB) July 24, 2013
Reliv International, Inc. (NASDAQ:RELV), a maker of nutritional supplements that promote optimal health, today announced that it has entered into an exclusive license for the intellectual property of Soy Labs LLC related to the nutritional ingredient lunasin. Lunasin is a naturally occurring peptide research has identified as the key to many of soys documented health benefits, from cholesterol reduction to general cellular health. Learn more about the benefits of lunasin.
The license covers an issued patent and several patent applications related to lunasin and soy-related peptides, proprietary information and manufacturing processes of Soy Labs. Further, the arrangement allows certain Soy Labs employees to join the Reliv corporate staff. The License Agreement is for a term covering the entire period of the basic patent and then provides for a full assignment of all of the technology rights to Reliv. Reliv will make minimum payments of $ 1,150,000 initially and additional minimum payments over a five year period totaling $ 850,000. In addition, Reliv will pay a royalty at varying rates over the term of the agreement.
This is a major step for Reliv and elevates our company to a unique status in the nutrition industry, said Ryan Montgomery, Reliv president. For the first time we own an ingredient in its entirety, from the extraction process to the patented mechanisms of action within the body. And lunasin isnt just any ingredient; its the worlds first epigenetic superfood.
How Lunasin Works
Lunasin is the first nutritional compound identified to affect gene expression and promote optimal health at the epigenetic level. The epigenome, which literally means beyond the genome, is a higher level of complexity within the cell. It acts like a dimmer for lights, controlling which genes are used, when they are used and how much they are used.
Lunasin can attach itself to the epigenome. As a result, it can increase expression of important genes needed for normal cell functioning and protect the cells from environmental damage once it occurs. More than 50 published papers from more than 25 research institutions demonstrate lunasins multiple health benefits. Learn more about lunasin and epigenetics.
Weve always endeavored to remain on the cutting edge of nutrition science in formulating our products at Reliv. And with the acquisition of lunasin, we are now leading the industry in the budding field of nutritional epigenetics, said Dr. Carl W. Hastings, vice chairman and chief scientific officer.
New research shows that through nutrition people can influence which genes are expressed, he added. Reliv is committed to building on this emerging science and developing nutritional solutions that help people take control of their health.
Tremendous Opportunity
Relivs license of the intellectual property behind Soy Labs lunasin production and marketing stems from a joint research and development partnership formed in August 2011 among Reliv, Soy Labs and the Missouri Plant Science Center. That partnership resulted in the creation of LunaRich

Related Blogs