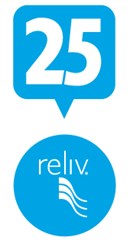 CHESTERFIELD, MO (PRWEB) June 06, 2013
Reliv International, Inc. (NASDAQ:RELV), a maker of nutritional supplements that promote optimal health, today announced that its Board of Directors has appointed Steve Hastings to the position of Executive Vice President of Sales & Marketing and Brett Hastings to the position of Senior Vice President and Chief Operating Officer. Steve Hastings had been serving as Relivs Senior Vice President of North American Sales, while Brett functioned as Relivs Vice President of Legal.
In his new position, Steve Hastings will oversee sales development and marketing outreach for Reliv International, with a primary focus on US and Canada.
Steve has been with Reliv for more than 20 years and has led some our most successful sales and marketing initiatives, said Reliv President Ryan Montgomery. He will continue to develop strategies and spearhead innovative projects moving forward, working with field leaders to increase sales. I am confident his leadership will help drive growth in the years to come.
As COO, Brett Hastings will be responsible for the day-to-day operations at Reliv, including manufacturing, distributor services, IT, internal audit, purchasing and legal/compliance.
Bretts work with legal has been exceptional, as has his work since assuming leadership of manufacturing in 2011, Montgomery said. He increased operational efficiencies, oversaw the flawless integration of LunaRich

Related Blogs